Sports tops with different designs will have different features. From quick dry fabric sports tops to those with rope tie designs, these sports tops are sure to keep you moving in comfort. Read on now to learn about these 5 must-have workout top designs below!
Sleeves with Gloves Designs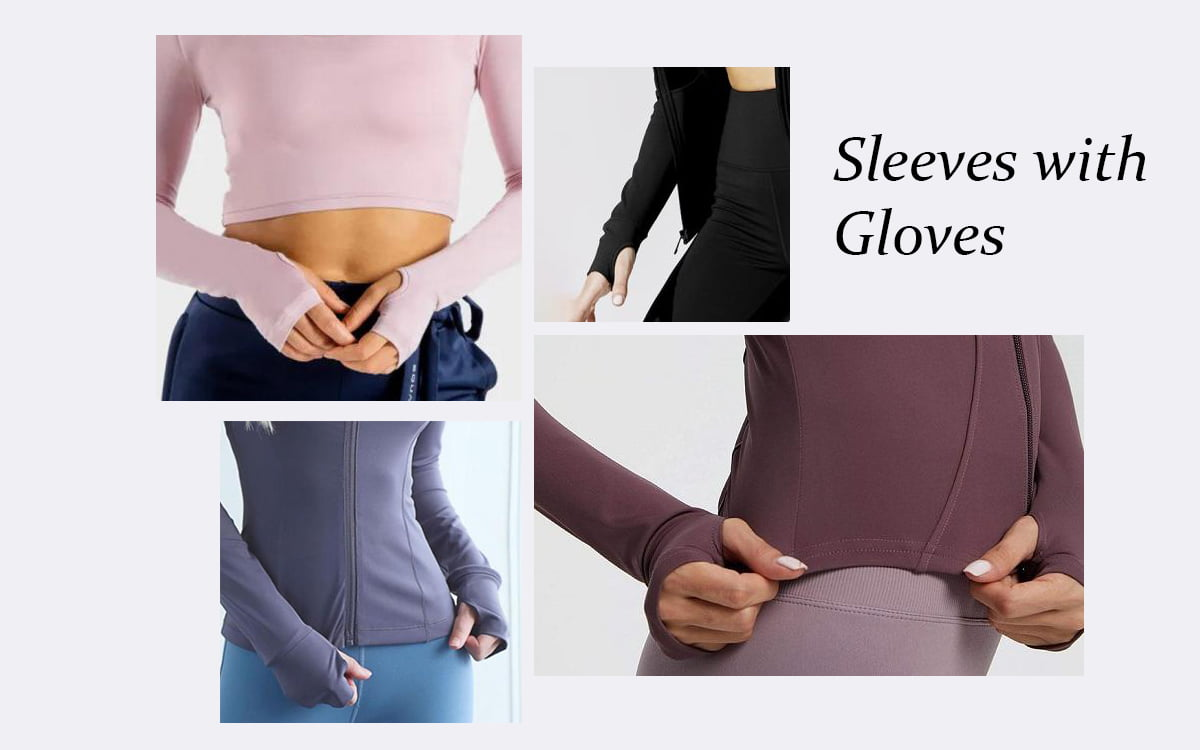 Low temperature makes it difficult for blood to flow to the nerves around the fingers.
The use of gloves for warmth is essential.
Adding gloves to jackets or sports tops can not only keep warm and reduce heat loss but also can be carried around, which is very suitable for fitness people.
Perspiration and breathability are highly valued in running apparel. In addition to using moisture-wicking fabrics, you can also add mesh and other materials to the back, underarms, waist, and other parts that are prone to sweat. The addition of mesh fabric can not only significantly increase the breathability of the top, but also enhance the fashion sense of the design.
In addition, Minghang Garments supports adding any logo and craftsmanship to sports tops. Inquire Now!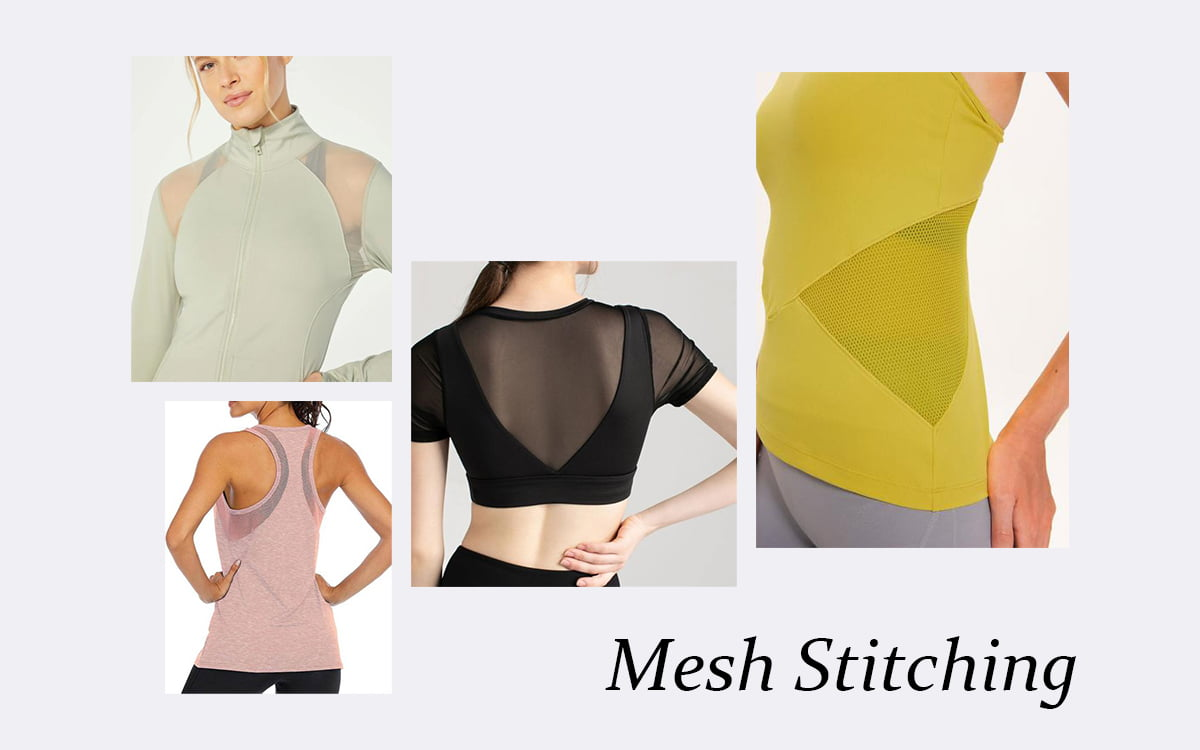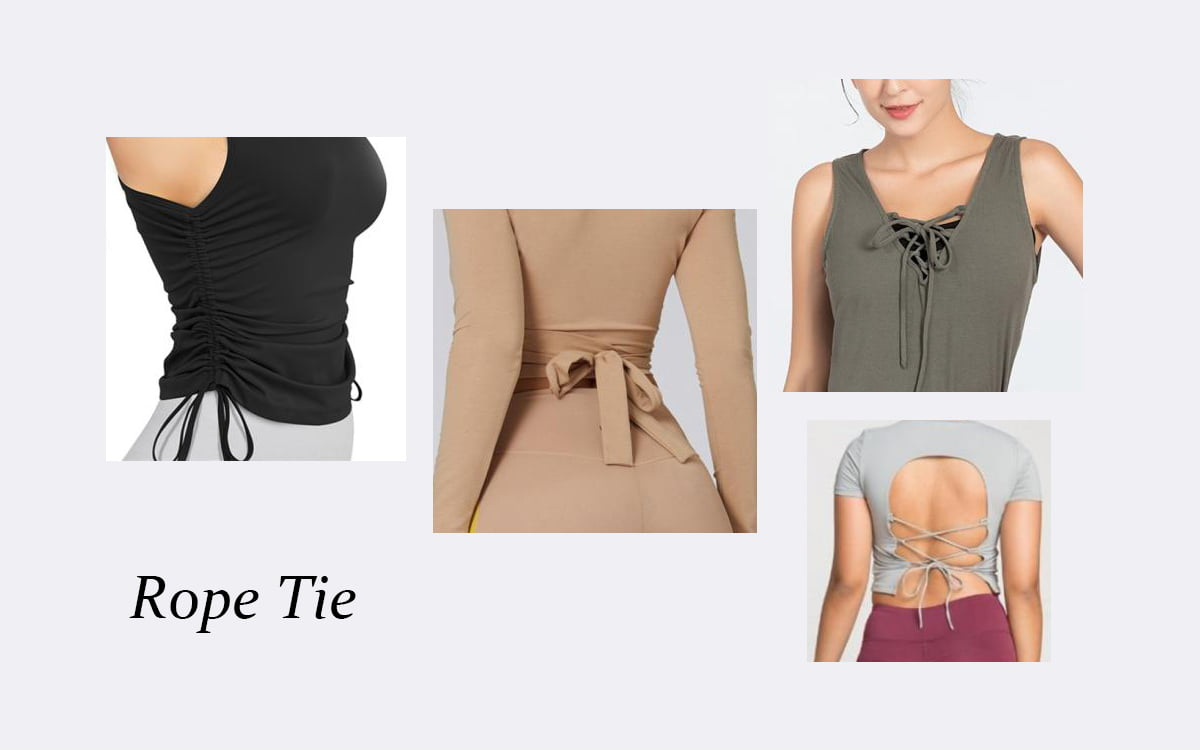 Rope ties are a common design feature.
The knot design on the back, waist, and other positions can better show the healthy figure of the bodybuilder, and show the figure while exercising comfortably.
Add your own brand's logo in the details, low-key but aesthetically pleasing.
The quick dry fabric is perfect for those who sweat easily during exercise. To keep body temperature from dropping, moisture-wicking fabric draws moisture away from the skin, keeping you warm and dry. In addition, the quick-drying fabric has a short drying time, which is more suitable for people such as outdoor fitness and traveling.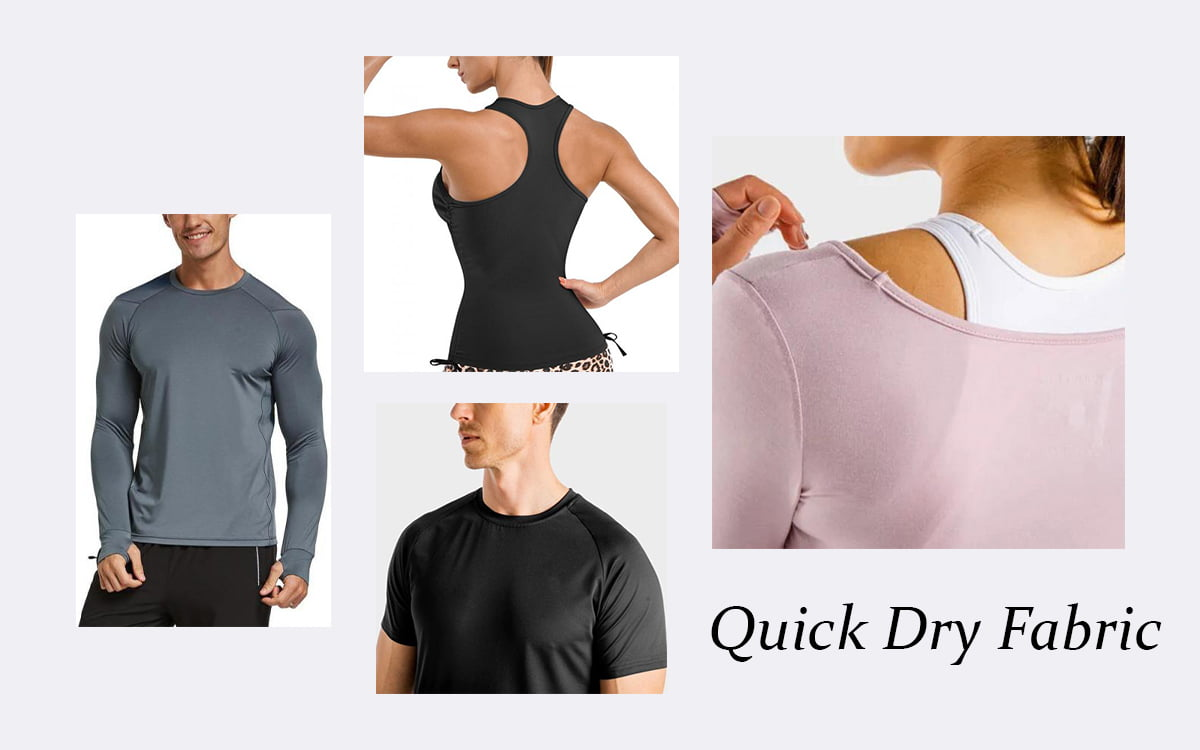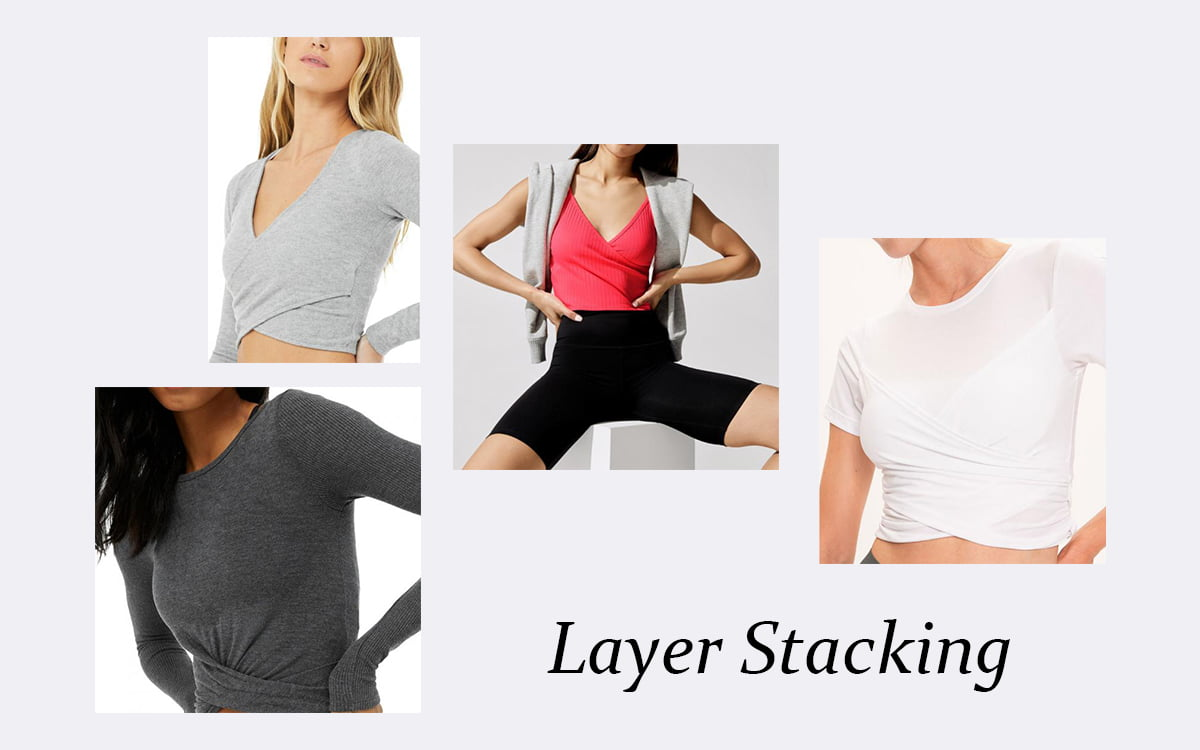 Embellishing the waistline is essential in the design of sports tops. Layer Stacking can better modify the waist and make it more slim visually. It can be paired with basic items such as yoga pants or jogging pants for daily use.
Minghang Garments always adheres to the tenet of "customer first, service first". If you are looking for a reliable sportswear manufacturer, we have sportswear with a variety of fabrics and different craftsmanship for you to choose from. We want to work with you to build and expand your activewear business.
---
Post time: Feb-28-2023